Sorry This Offer Has Sold Out - Please click here.

"Now You Can Get The MFC 3.0 Half Off!"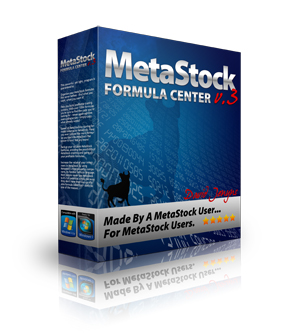 From now through to this Saturday 22nd January, (Melbourne, Australia time), I'm offering a 50% discount on the all *new* MetaStock Formula Center 3.0. Sorry This Offer Has Sold Out.
Version 2 sold like hotcakes every day of the week for $147, but you can save 50% and get the complete copy of version 3 for just $73!

Click here if you'd like to see a more detailed description of the product. PLEASE NOTE: You must order from this page to receive your discount.
Here's why I'm doing this, we're just about to launch this to the general public and I wanted get a few more testimonials and honest feedback. So, if you're happy to review it for me...

Order now and get your complete copy for half off!
Sorry This Offer Has Sold Out - Please click here.
You'll get instant access to...

The Metastock Formula Center 3.0 (special price $73)

This includes:


830 Indicators ready for you to cut and paste.


120 Explorations to utilise MetaStock's most powerful tool.


26 Expert Advisors perfect to use, edit or model.


110 Systems ready to start testing on.

And of course you'll also get all the regular bonuses listed on the sales page too.

Bonus 1: Video Tutorials (valued @ $47)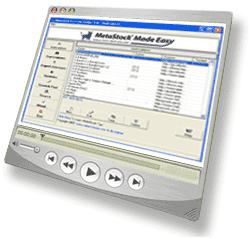 Bonus 2: The Original Darvas Story (valued @ $57)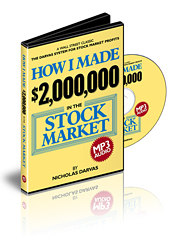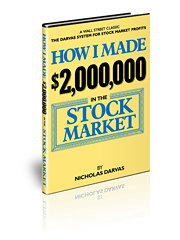 Bonus 3: Entry Systems Interview (valued @ $37)





Click here if you'd like to see a more detailed description of the product. PLEASE NOTE: You must order from this page to receive your discount.

Order now to save 50% (only $73) and get all bonuses... FREE.
Sorry This Offer Has Sold Out - Please click here.
Your Trading Coach,

David Jenyns
Questions? click here to email me.

Ps. Here's what a few of the version 2 owners had to say about the new version:
"The Metastock Formula Centre gives the average trader the ability to utilise a much greater capacity within the Metastock software. Having a pre-existing set of samples to reference and launch off each time is both time saving and empowering. If you forget some coding just go back to the MFC and see how someone else has approached the problem. A great product that bridges the gap between the off the shelf Metastock and real world application." - Paul McMillan - Equity Analyst - Dublin

---
"I have found MFC to be a fantastic tool for developing my own Indicators, Explorers and Advisors for use in Metastock. Using the MFC "Search" function I find something similar to what I want to do then cut and paste the relevant parts of the MFC codes into my own code and then modify it to get my required result." - K.J. Skinner

---
"I justed wanted to send you a quick thank you regarding Metastock Formula Center. MFC has been an extremely valuable trading tool for me. MFC has allowed me to expand & organize my catalog of Metastock: indicators, expert advisors, explorations, & systems with ease. Thank You for a great piece of software!" - Craig Hendrickson - Denver, Colorado

---
"The MFC is very useful. The central storage of these formulas makes it convenient to track my collection of formulas. In addition, the huge number of formulas provided has saved me many hours of searching websites to find new ideas. This software should be used by every MetaStock owner. Thanks again." - Dan Skawinski

---
" I think the latest upgrade was well organized and very useful. Meaning one can quickly find the information they are looking for. I will share a link to your website with a few of my friends. Thanks again for the Metastock Programming Study Guide. It definitely speeded up my learning to use Metastock by several years (seriously)." - Jesse Eiland

---
"I have had a play with it and found it to be extremely useful and well designed and developed. It was very simple and quick to navigate and use. The ability to copy direct to my clipboard is a very useful feature. It displayed no sluggishness and responded very quickly on my system. In short it is a very powerful enhancement to use with MetaStock which I will be using extensively in my trading. Some of the indicators and explorations are just what I need. I have no hesitation in recommending this product." - Anibal, Orlando Figueiredo

---
"Metastock Formula Center is an awesome piece of software for Metastock users. It speeds up the learning curve and allow users a "one stop platform" to test and to try out the various indicators, explorations, expert advisors and systems. Well done David" - Joe Chua, Singapore

---
"I would like to say that I have been trading now for a number of years using Metastock, which I thought was a great program, but since downloading your Metastock Programming Study Guide, I find that I had not been using Metastock to its full extent. Metastock Programming Study Guide together with Metastock Formula Centre, not only makes life easier but also more profitable, great stuff David, Thank you." - Barry Ganter

---
"Thanks, I love the Formula centre and have used it often in the development of systems, research and coding help. I find it easy to use and very comprehensive, it really covers just about everything and is a great help!" - PJ Sutherland

---
"Your Metastock Formula Center is fantastic. So many formulas together still stimulate me to find those I can use best. Many thanks again!" - Bernard Bokel

---
"MetaStock Formula Center is the 'one stop shopping' answer for non-technical traders." - Francis X. Werzinger Jr.

---
"All the info I have obtained from your web sites are excellent including the MFC. I use it everyday as it is so easy to obtain what you need with only a few clicks of the mouse and you have it in Metastock. Thanks for the great products and keep it going." - Pierre van Wyk - South Africa

---
"I find the MFC 3.0 a valuable adjunct to Metastock and would not be without it, MFC 3.0 is reasonably priced and well worth the cost due to the time saved ease of use." - Robert Begg

---
"I am using MFC 3.0 and my first impression is very very good! It is more clean and very complete! Congratulations and thank you!" - Alexandre Pyrrho

---
"It is a must have program if you owns MetaStock. Such program really ease your task of building an Indicators,Explorations and Expert Advisors. It also enhance your ability to learn how to build the various systems. I strongly recommended to user of MetaStock. It is perfectly useful and affordably." - Alfred Lee

---
"I have found the current version both extremely helpful & valuable in my ever evolving tinkering & fine tuning to my technical trading methods. Thank you & best wishes" - Glenn

---
"The MetaStock Formula Center is simply like an encyclopedia!" - Clarence

---
"I just want to say thanks again for this great resource, it expands the capability of metastock quite dramatically, and often helps me out of jams when i am stuck with programming something." - Stan Lee
---

Order now to grab your copy - only $73.